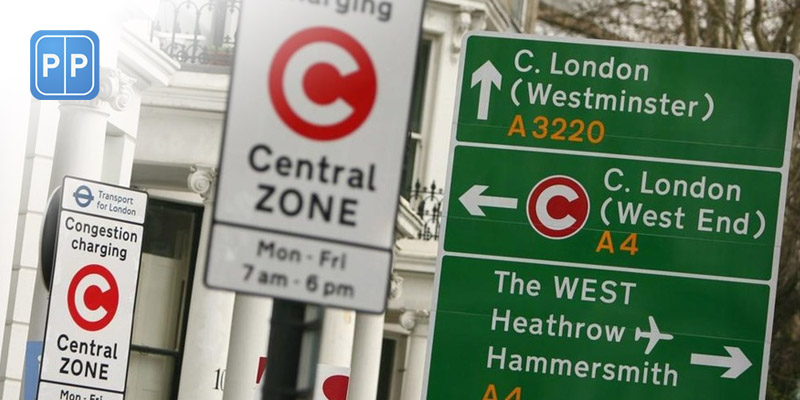 Will you have to pay £10 more to drive in London?
New London Mayor, Labour's Sadiq Khan, has only been in the job a few weeks and is already looking to 'bash' poor blighted drivers in Central London for more money.
Under recent proposals put forwards by Khan's office, anyone driving a pre 2005 registered vehicle that does not reach Euro 4 emission standards will be charged an extra £10 on top of the £11.50 congestion charge.
Not only that, but he is intending to extend the charge for motorcycles as well by 2020 – a sure sign that this is not about congestion, rather about raising taxes by stealth!  We have never witnessed a motorbike queue … have you? (If you own a motorbike, then you'll be interested to hear we offer indoor motorbike storage at our Bayswater car park.)
We do understand that something needs to be done about congestion and also pollution but the endless harassment of car users appears at least to be lazy and ineffective.
Congestion is often linked to pollution, so the two points appear to be very closely linked.  Shouldn't the government be focusing more on getting car manufacturers to produce vehicles that are fit for purpose or is that too much like hard work?  We know how 'honest' major car manufacturers are – like VW – and how much they are prepared to spend to protect their products and market share.  A far tougher proposition than simply going after your individual car owners …
In short, congestion charge rises, congestion zone enlargement, pollution taxes are not dealing with the root problem – that cars are being manufactured that are not efficient or clean enough.  Is this yet another example of a Labour politician looking to tax heavy and spend even more …?  We hope not and that a sensible solution can be found.
Here is a recent article on the subject … if you have 5 mins the comments at the bottom of the article are quite illuminating (and amusing as well!).
Sadiq Khan's £10 pollution charge
Have a good day.
The Parking Pros Team.