The Parking Professionals Team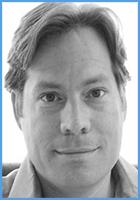 Simon Burnett
Co-Founder and Director

Simon started working in the parking sector in 1992, during which time he has been responsible for the overall direction and management of 30+ car park sites (both leasehold and management agreements) in central London and the UK.  Parking Professionals' have built up an enviable reputation for achieving record levels of space utilisation and hence revenue. This has been done by using car stacker technology in association with valet parking and relentless marketing – an area that Parking Professionals are market leaders in. Simon has also introduced many extra revenue-raising facilities into car parks such as self-storage and car valeting.
Angus Burnett
Co-Founder and Director

Started working in the parking sector in 1996 and helped build a successful car park business (see above) as well as taking primary responsibility for building and managing day-to-day a self storage operation, Red Devil Storage (now sold). This business operated six facilities at major sites in Central London and the South East as well as locations within our managed car parks – allowing additional revenue generation. Angus is now focused on growing the Parking Professionals business and brand and working closely with our valued existing customers.
Philip Watts
Consultant
Philip Watts began his career as a National newspaper journalist before working for TSB (now Lloyds TSB) where he directed the Group's marketing with an annual £25m budget. He was also responsible for promoting TSB's highly successful promotion which achieved a record 5m share applications. Philip is now Director of a number of successful companies and formerly was part-owner of TMP – Traffic Management Products Limited.
Parking Professionals
Parking Professionals are able to offer a unique parking solution, whether it is to consult, manage or take over a car park.  The Parking Professionals team have an enviable wealth of experience of running central London parking sites, especially parking in W2, W1, SW1 and SW3 areas but also major car parks as far away as Kirkaldy in Scotland.  Whether that be hourly parking, season ticket parking or car storage in Central London, then the Parking Pros team can provide it.  Get in touch and see how we may be able to help you with your parking requirement.
The Early Years…
Angus and Simon have worked together on starting up and running many different businesses. The first seeds were sewn when Simon, being 4 years older, hit upon the idea during University holidays of buying Christmas trees from where they grew up in West Sussex and bringing them up to London and selling them to the large properties in Chelsea, Belgravia and Notting Hill. Both of them could be seen charging around the smarter areas of London in a battered old blue Nissan pick-up they had borrowed delivering and erecting the trees in the build up to Christmas.
The start in car parks was no less enterprising. Having heard about a disused site in Islington and borrowed £10,000 from their mother which was spent putting down a layer of hardcore and renting a kiosk, the doors of the first parking venture were opened … and took a grand total of £8.50 on the first day. Doing a quick bit of mental arithmetic it became clear that at that rate it would take a very long time to pay back the money. Luckily, things improved and the funds were repaid with interest!
In order to make the car parks work as hard as possible for them, the guys teamed up with a designer – Andy Speechley – to work on a means of getting two cars into one space … and came up with this!
From these humble beginnings the business grew to encapsulate 10 car parks on either a long lease or on a management basis, a petrol filling station that shifted over 4 million litres a year, 5 self storage operations … and a scooter shop in Chelsea! The latter was born out of their passion for two wheeled transport around London, allowing them to work very efficiently and cover a lot of ground. Having seen what a positive impact it had on their lives, they become slightly evangelical in 'spreading the word' and due to the poor service received decided to open their own shop selling scooters with a mechanics bay to service and maintain them.